The dining room is, by far, one of the most neglected rooms in our homes. Most of the time, we add a dining table, some matching chairs, and call it a day. But, the dining room has unbelievable potential, particularly when you're looking to create a space that inspires gatherings and conversations. But, we know that decorating a dining room of any size also comes with its challenges. 
Different sized rooms have different layouts and ways you can organize your furniture pieces. The space you have available will also dictate the type of furniture you can incorporate into your dining room. But, don't you worry, regardless of the space, if you follow these tips, we promise it will look inspiring and beautiful. 
For a Small Dining Room Space
It can be challenging to figure out how to fit all the furniture you need to complete a dining room when working with a small space. The key here is to keep everything in proportion, which means you'll invest in smaller and more versatile furniture pieces than if you had more space to play with. Here's exactly what you need to decor your small dining room:
Round dining room tables

Small light pendant

Simple decor 

Irregular-shaped rug
Start with the Furniture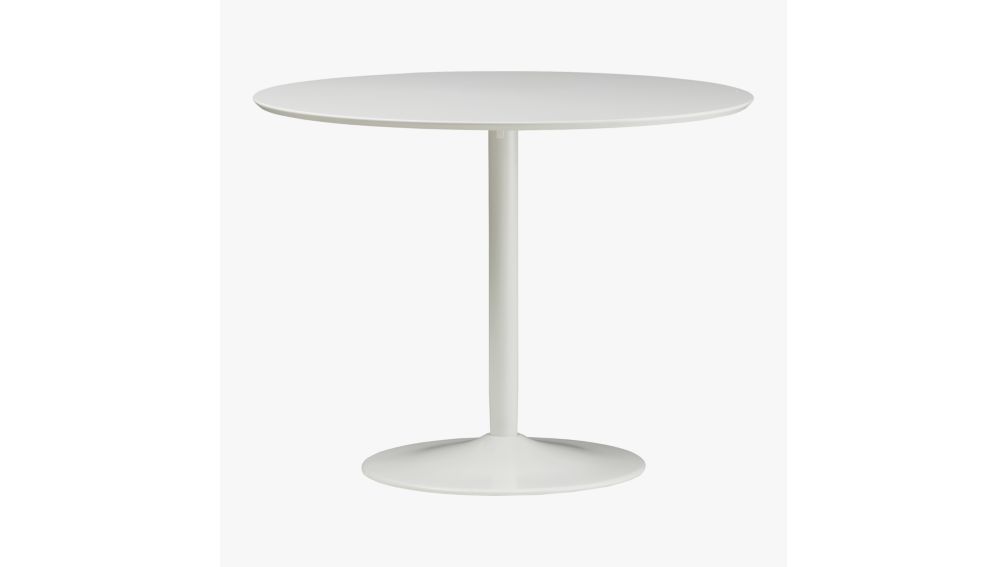 Here's a quick trick: use a round table. Not only do they provide enough space for eating, but their roundness fools the eye into thinking there's more space around it. Another way to create the illusion of space is by pairing your round table with leggy and sleek chairs rather than bulky. Don't be afraid to mix and match your seating arrangement. You can still try a bench seat combined with the chairs to break up the traditional seating arrangement. Plus, it gives you even more space visually, so the room looks less crowded.
Shop this Look: Odyssey White Dining Table ($299), Mid-Century Modern Petal Chair ($199).
Consider the Lighting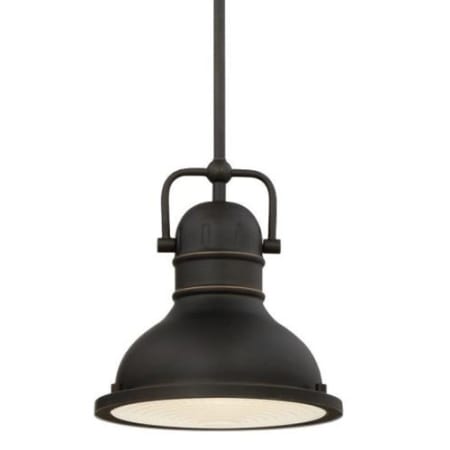 When you have a small dining space, you don't want to bring some dramatic chandelier that will look out of proportion. Instead, small light fixtures that don't really get much attention are best. A small pendant should be enough. However, little doesn't have to mean dull. You can still find sleek and minimalistic-looking light fixtures that create an impact. Like this Westinghouse Polo Single Mini Pendant from Build with a unique industrial-flare that brings out the room's character. 
Add the Decor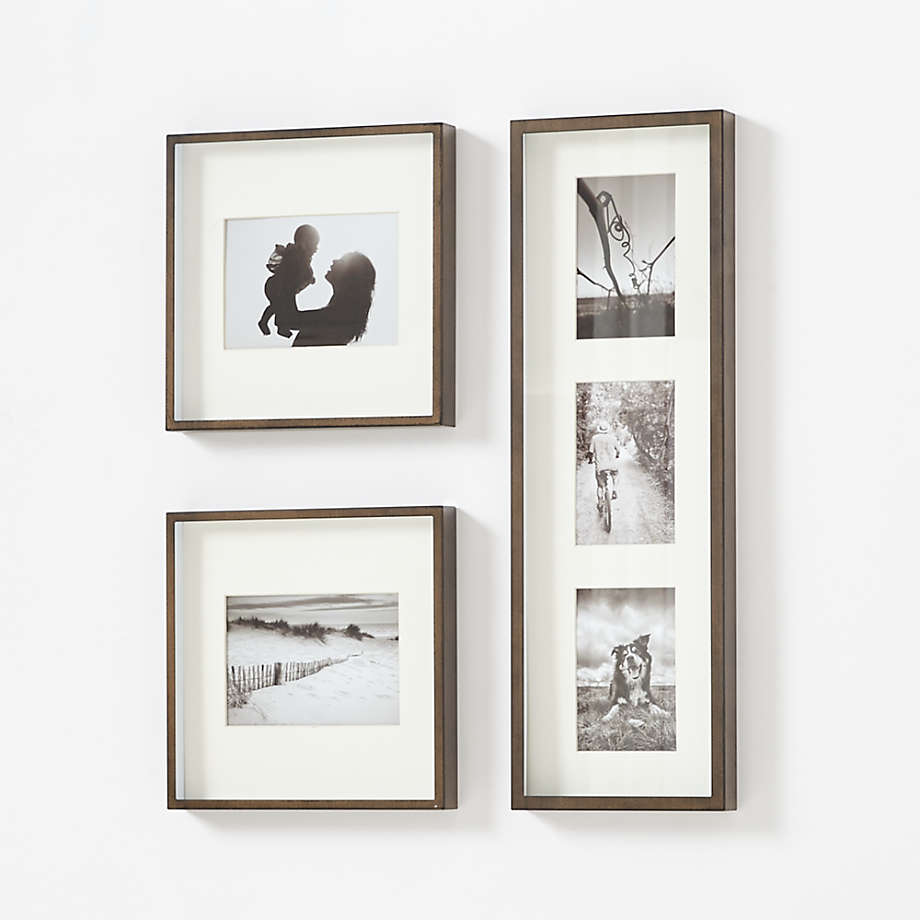 You want to avoid any piece of decor or furniture that can frame your dining room. Instead, you should try to find an irregular-shaped rug that will separate the dining space from the rest of the room but won't limit it to a simple square. Round and octagon rugs are a great way to make this happen. If your round table has a different color base, you can skip the rug, though it will give you the same effect.
Shop This Look: Hyacinth Octagon Rug ($219), Antique Bronze Picture Frame Gallery ($95).
For a Medium Dining Room Space
A medium dining room space might seem ideal, but suddenly once you add the chairs and table, you realize there's so much space leftover. Filling this with plants and benches doesn't feel like a practical way to decor the space because it isn't. As you're planning to decorate your dining room, you can make sure every inch of it is functional. So here's what you'll need:
Standard-size dining table

At least four dining chairs

One bench for versatility

A bar cabinet

Mirrors and greenery
Start the Furniture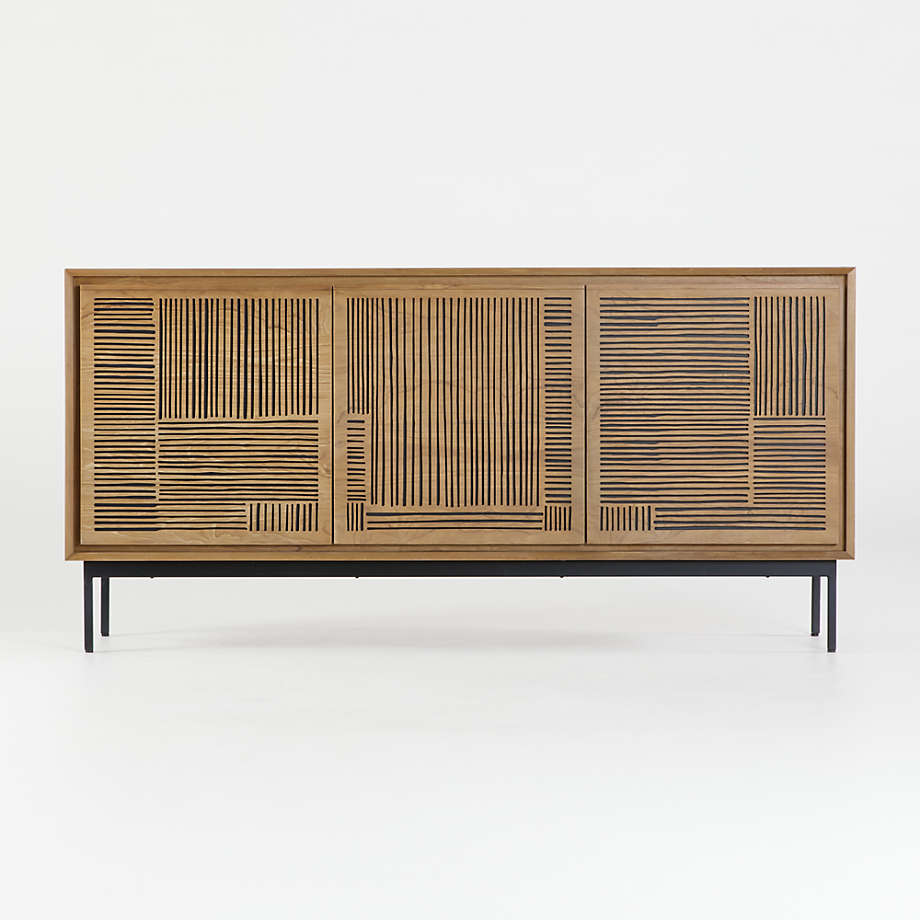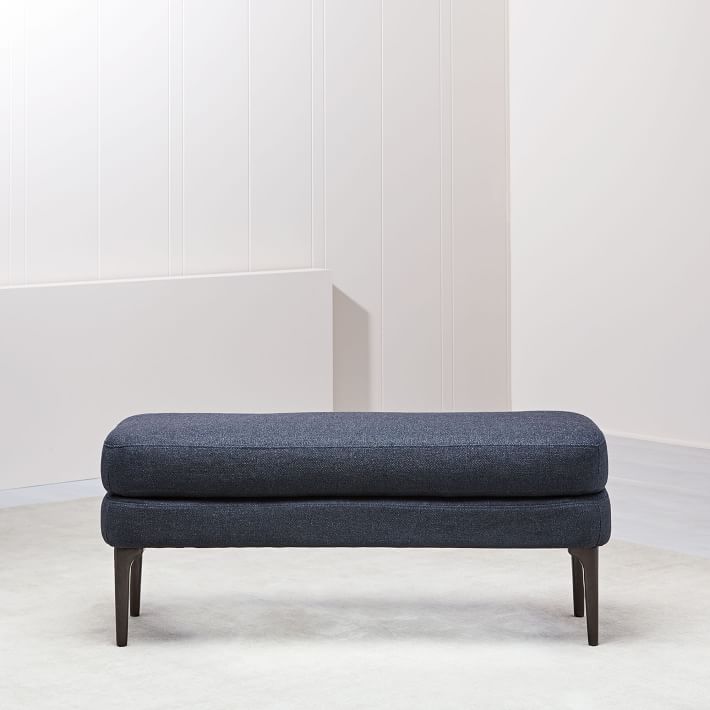 For a medium-sized dining room, the table isn't your biggest concern; neither are the chairs. Here, your focus is on supportive furniture. Adding a bench by the side not only serves as an alternative seating option, but it gives you the versatility to start adding layers to your space that will be functional if needed. 
Then, the bar cabinet, which is making a comeback, will turn to be the center of attention. Here, you'll have enough storage space to keep away any table linens, china, and glassware. You also gain additional tabletop space to add some decorative elements, set up a small bar station, and more. 
Shop This Look: Keenan Large Sideboard ($2,299), Auburn Bench ($199).
Consider the Lighting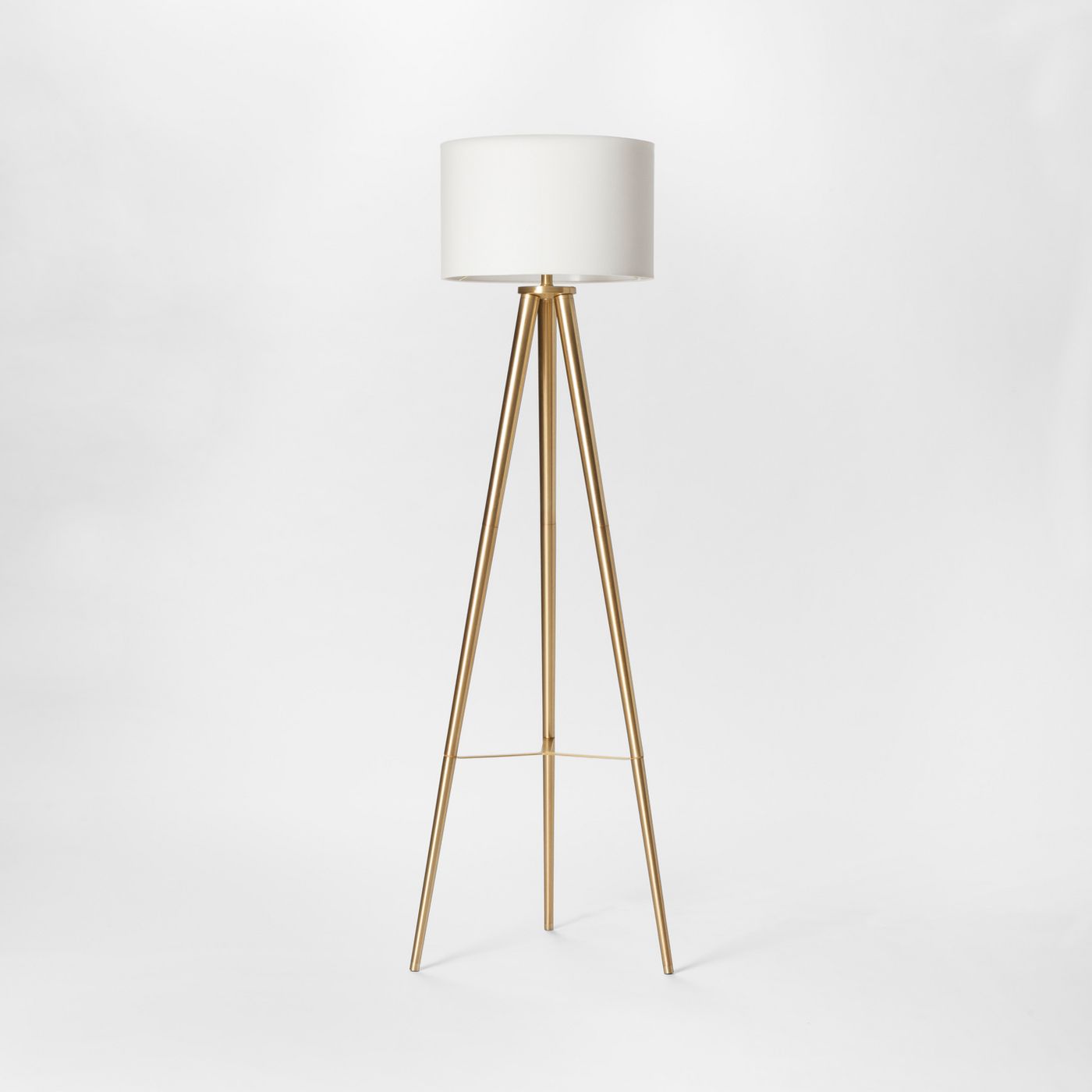 Proportions are still significantly significant in this room size. If you add a chandelier, it should always be in proportion to your table. However, with a bit of additional space, you can opt for an extra floor lamp to get a different lighting type and perhaps create a cozier environment. For example, the Delaval Metal Tripod from Target was our pick for this room, and it adds a subtle statement that also serves as accent lighting to the bar area over the cabinet.
Have Fun With the Decor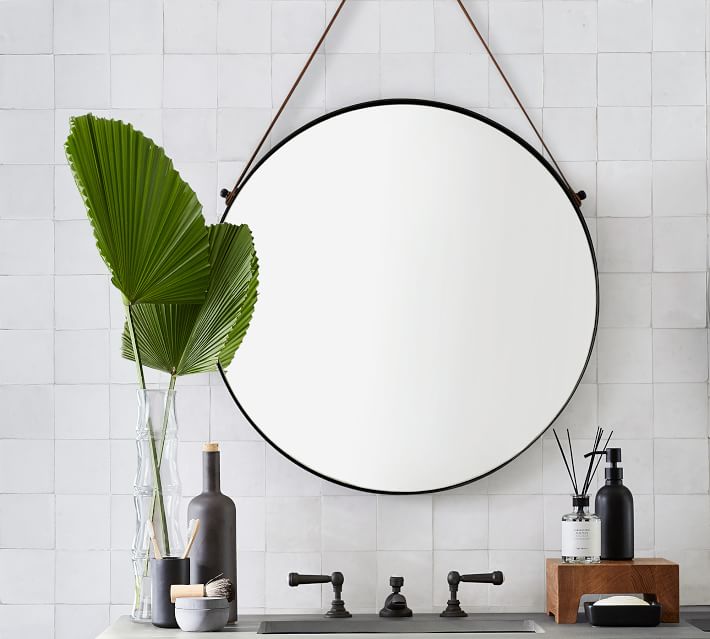 You can have a bit more fun with your decor in a medium-sized dining room space. We still recommend that you add bold prints but keep it simple and limited in number. However, one element that can make a difference is a large wall mirror. By placing this over the bar cabinet, you can instantly make space appear larger. Incorporating a mirror will also capture the light coming through the window or the chandelier, making the room feel more inviting.
Shop This Look: Oui Wall Art ($198), Frances Round Hanging Mirror ($299).
For a Large Dining Room Space
Having a large dining room can be a curse in disguise when you don't know how to fill the space intentionally. It can be tempting to add an oversized dining table, but even with enough space to seat eight guests, you'll still probably have leftover space to fill. The key is to add pieces strategically and create a layout with enough space for visual breathing without looking empty. You can create a functional space with:
A large table, buffet, and a bar cabinet.

Dining room chairs in mixed styles, maybe an armchair-style to add bulk.

A large rug that sections the different areas of the dining space.

Either a small sofa or an oversized tufted bench for additional seating space. 
Start With the Furniture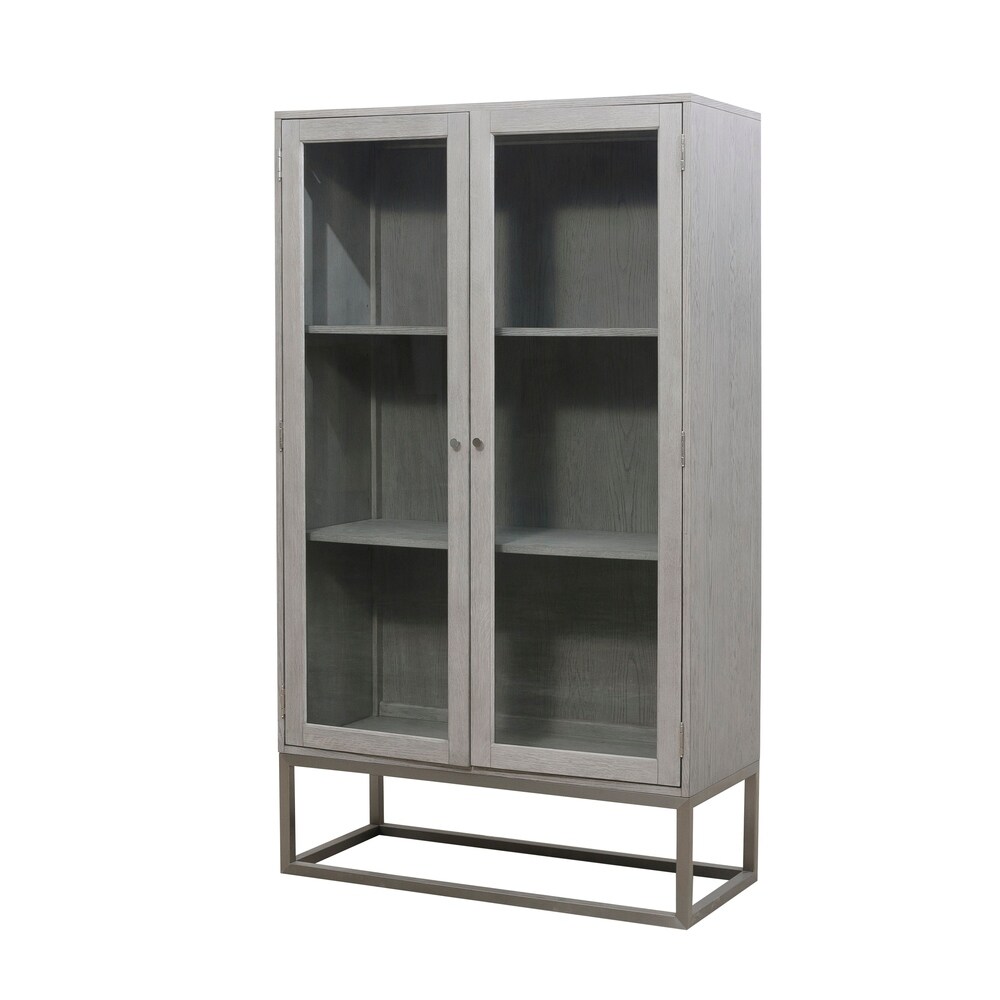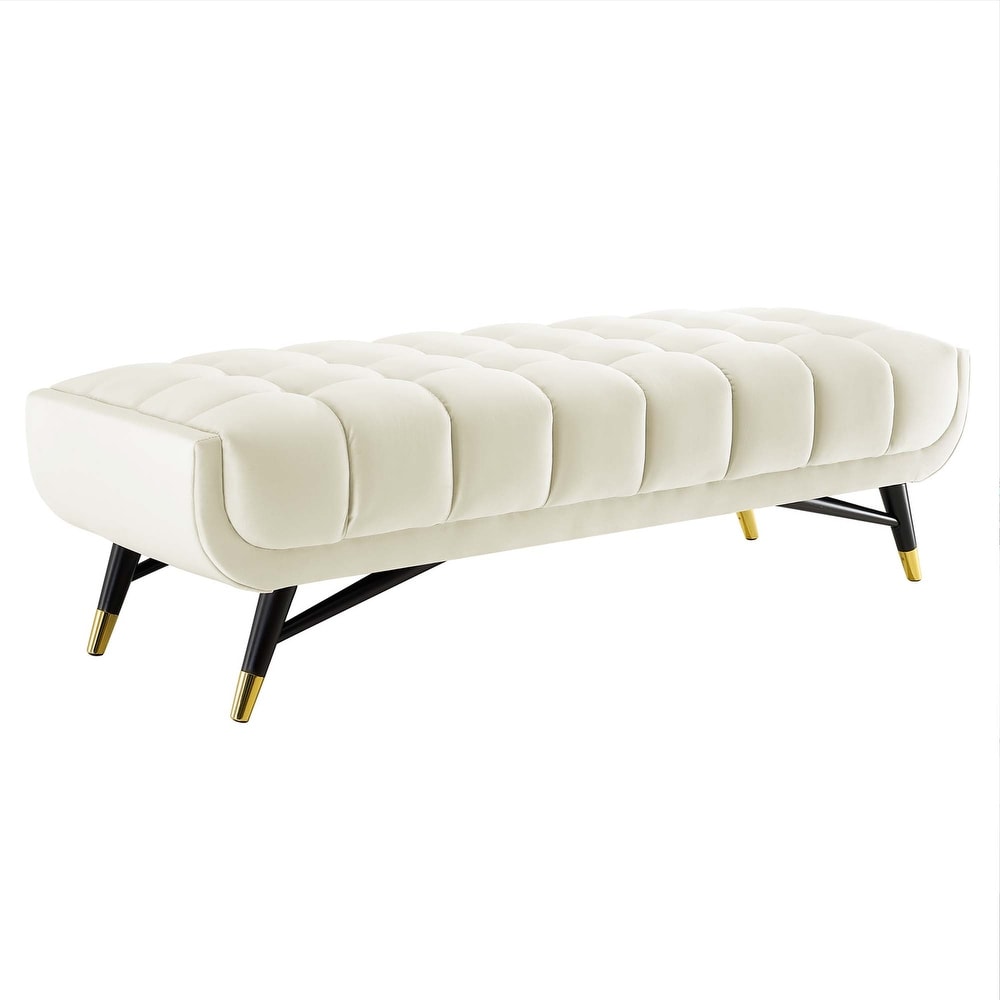 Beyond your standard-sized or large dining table and chairs, you want to think about the furniture around your table. You could incorporate a large cabinet to display your glassware collection, fine china, or any family heirlooms. Make sure whatever you add serves a purpose when you're entertaining guests or enjoying a family dinner to keep the space functional. Then, adding an oversized bench can help as additional seating options, plus it visually fills the room. Another option could be adding accent chairs next to the dining table to create alternative seating areas. 
Shop This Look: Adept Performance Velvet Bench ($373), Grey Modern Display Churio Cabinet ($1,898).
Have Fun With the Lighting
One thing you can definitely go all-in with your large dining room is your lighting fixtures. You have to be proportionate with the table and chairs, giving you more versatility to choose dramatic lighting fixtures. But that's not the only space where you can play with lighting. Remember that with larger rooms, you'll need to incorporate other lighting styles. Consider some wall sconces to add depth and intricacy to the room without taking away from the chandelier.
Shop This Look: Yaquina Contemporary Wall Sconce ($479), Lucca Metal Chandelier ($539).
Add More Decor
Last but not least, you can have so much more fun with the decor in a large dining room space that the options are endless. Everything from a long buffet, accent chairs, accent side tables, and even movable bar carts can fit in this room. However, when adding supportive decor and furniture, make sure they're intentional. Consider the ratio of windows versus walls to determine if you need to invest in wall art or more in furniture pieces. 
Shop This Look: Double-Ball Artificial Tree ($169), Parisian Bistro Table ($737). 
Unlock the Best Version of Your Dining Room 
We know how challenging decorating your dining room can be, but we're here to guide you every step of the way. Start a project today to work with our online interior designers and create a dining room space that sparks joy whenever you walk in.